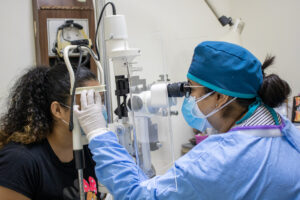 The Centro Cristiano de Servicios Humanitarios de Honduras provides the Honduran population with ophthalmic assessments that can detect various eye pathologies that require surgery or refractive problems only.
Surgical eye pathologies are treated weekly with cataracts, pteigiones, laser treatments and minor surgeries.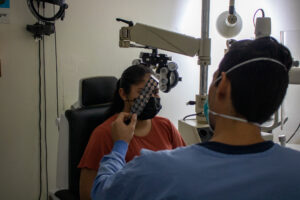 We have an optical service where we treat patients with refractive problems which improve with the use of lenses.
Our refraction staff is in charge of carrying out specialised assessments for the treatment of diseases that compromise your visual health. They are also referred to the ophthalmologist if surgery is required and assess whether or not the patient is suitable for surgery.
The optician's shop has frames that are affordable for the population, prices that are below the market price.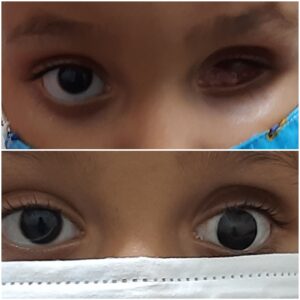 The ocular prosthesis is an aesthetic replacement of the eye, due to the total or partial lack of it, in people who have suffered a trauma or serious illness that has forced its removal.
This prosthesis is carried out by a professional ocularist who is trained in the elaboration and fitting of the prosthesis. The elaboration of the prosthesis is a process that requires several visits to the doctor for measurements, tests, painting and final assembly.
The patient is instructed on how to use and care for his or her ocular prosthesis and is provided with the required maintenance.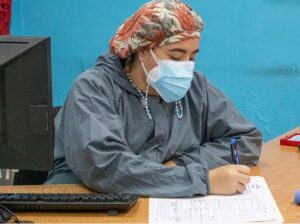 The general practitioner is a professional trained to diagnose and manage different common pathologies and refer to the appropriate specialist when necessary, we have professionals with extensive experience in primary medicine who attend from 8:00 am to 12:00 noon.
Also, complete medical check-ups of internal medicine and paediatrics are carried out on a scheduled basis.
This medical professional has the knowledge and skills necessary to diagnose and resolve with medical treatment and simple procedures most of the ailments that human beings suffer from in their lives, from childhood to old age, with actions frequently carried out in the doctor's office or in the patient's home.
We offer the following services:
Cleaning
Extractions
Cordal surgeries
Fillings or Plugs
Sealants (children)
X-rays
Fixed or removable prosthesis
Endodontics
Orthodontics